2022 Registration Rates
Date:

November 4-5, 2022 (Fri, Sat)

State Library Victoria (328 Swanston Street, Melbourne)
【Early Bird Rates】 April 26, 2022 (Mon) – August 31, 2022 (Wed)  Extended till September 23, 2022(Fri)
2 Day: $430
1 Day: $260
【Full Rates】 September 24, 2022 (Sat) – October 14, 2022 (Fri)
2 Day: $520
1 Day: $350
【Student Rates】 July 1, 2022 (Fri) – October 14, 2022 (Fri)
FULL time Bachelor or FULL time Master Student ONLY
(Photo copy of 2022 Student ID must be sent to us)
2 Day: $350
1 Day: $200
Please

USE your PC to register.

 Registering by iPad and mobile may not show all required information to register.
Registrations essential.
ALL presenters will be given a discounted Early Bird rates (Code will be provided) registration. 
*No Early Bird rate for student pass 
NSJLE 2022 Program schedule with Bio and Abstracts available
Instruction to access Bio and Abstracts: Please click Schedule with Bio and Abstract below, then download the file. To view presenters' Bios and Abstracts, open the downloaded file with your pdf software and then double click the paperclip icon.
2022 Symposium Dinner
Date:

November 4, 2022 (Fri) 

Time: 7:00pm – 10:00pm (venue opens from 6:30pm)
Venue: Ian Potter Queen's Hall, State Library Victoria (328 Swanston Street, Melbourne)
Cost: $110.00 (inc. GST) per person 
Menu: Seated 3 course dinner with drinks 
Registration deadline: October 14, 2022 (Fri)  
Places for dinner are limited. To avoid disappointment please book at the Symposium Dinner ASAP.
State Library Victoria Accommodation Partners 
There are many accommodation types available in the CBD of Melbourne ranging from budget to luxury hotels, hostels and apartments. The State Library of Victoria has partner hotel deals with four hotels if you wish to stay at any of these.
Rydges Melbourne
The Victoria Hotel
QT Melbourne
Rydges on Swanston
Dinner Guest Speaker
Mat Bowtell
Founder & CEO of Free 3D Hands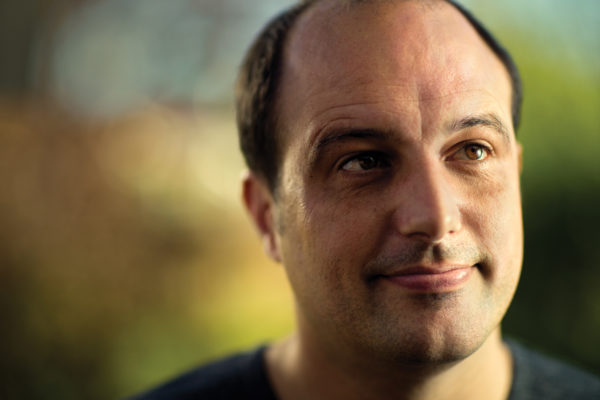 Biography
Mat Bowtell is the founder and CEO of Free 3D Hands, an Australian charity who designs and 3D prints hands and assistive devices. The hands are provided for free, to children and adults all around the world and they even pay the postage! Mat freely shares his designs under an open-source licence so others can make and repair their own devices and to encourage further innovation. Mat's goal is to significantly bring down the cost of assistive technology to help those who currently cannot access or afford it.
Mat was working as an engineer for Toyota in Australia and Japan before being made redundant in 2017 when the automotive industry shut down. He had made one hand, for one kid, with one 3D printer whilst he was still employed. This grew to two printers on the dining table, then six in the spare room! It was not long after his final day at work that Mat was named the Australian of the Year – Vic Local Hero for 2018 and he then knew what he was going to do with his future. Mat and his very understanding wife Yuka worked for two years as volunteers, living off his redundancy payout, to design and 3D print hands for kids. He relocated with his family to his hometown of Phillip Island and was working out of a single car garage. In 2019 the opportunity arose to lease a factory and through generous support Mat was able to establish Free 3D Hands as registered charity in Australia. He has now made hundreds of hands and assistive devices for people all around the world. In October 2020 he released his new Kinetic Hand design under an open-source licence and to date it has been downloaded over 4500 times! There are over a billion people in the world who require some form of assistive technology and this number is set to double by 2030. Currently only 1 in 10* people have access to the products they need. Mat believes that by openly sharing technology and ideas and by collaborating with others, more people will be able to access or afford the technology they need.
Awards:
2018 Victorian Australian of the Year – Local Hero Westpac Social Change Fellowship recipient
2019 Commonwealth Points of Light Award. Her Majesty Queen Elizabeth II
Pride of Australia Medal – 2019, Newscorp
Pride of Australia Medal – 2019 – Editor

'

s Choice, Newscorp
2020 Regional Achiever of the Year – Victorian Regional Achievement & Community Awards.
2020 Leadership & Innovation Award – Victorian Regional Achievement & Community Awards.
Citizen of the Year 2021 – Bass Coast Australia Day Awards
AMP Tomorrow Maker – 2021
Early Bird Rates
April 26, 2022 – September 23, 2022
Full Rates
September 24, 2022 – October 14, 2022
Student Pass
*FULL time Bachelor or FULL time Master Student ONLY
(Photo copy of 2022 Student ID must be sent to us)
**No Early Bird Rates for student pass