2018 Registration Rates
***Now closed***
ALL presenters are requested to pay for registration for BOTH DAYS.
Please

USE your PC to register.

 Registering by iPad and mobile does not show all required information to register.
Registrations essential.
2018 Symposium Dinner
Date: November 2, 2018 (Fri)
Time: 6:30pm – 9:00pm (venue opens from 6pm)
Venue: L'Aqua (Cockle Bay Wharf, Sydney, 2000)
Cost: $100.00 (inc GST) per person
Menu: Seated 3 course dinner with drinks 
Registraton deadline: Oct 14, 2018 (Sun) ⇒ Oct 21, 2018 (Sun) ⇒ now closed
Note for submission from QLD: please submit via home server etc, not from school server.
TFE Hotel deals 
TFE Hotels kindly offers NSJLE special rates (10% off Best Available rates).
Sake Seminar at Symposium Dinner
Yukino Ochiai
Director of Deja vu Sake Company
Sake Samurai
WSET Level 3 Japanese Sake educator
Kikizakeshi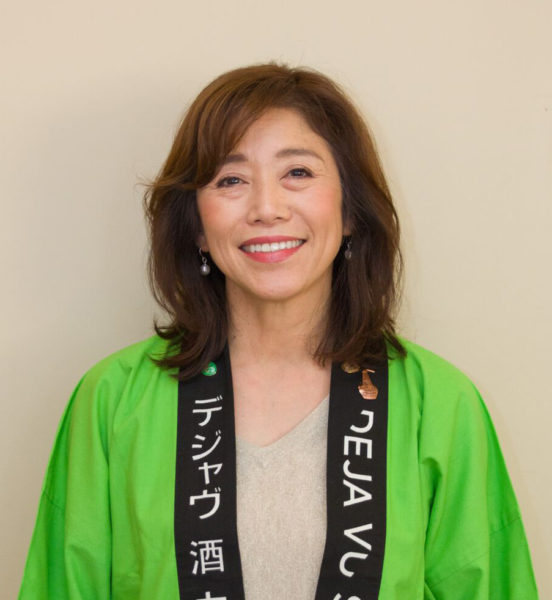 Biography
Yukino Ochiai is a passionate certified Sake specialist. Born in Nagoya in Japan, Yukino grew up with a family who loved Japanese Sake and considered it as family tradition.
In 1987, Yukino moved to Sydney with her family where she began her career in the wine industry, and for over ten years she worked in sales and marketing for a number of premium Australian wine brands.
Having been exposed to premium Japanese Sake throughout her life, Yukino was determined to bring high quality Sake into the Australian market, and in July 2012 Yukino, with her husband and business partner, brought this dream to life, founding Deja vu Sake Company.
Since launching the company, Yukino has built a strong profile for their brands in Australia, educating Australian consumers about Sake, its versatility and ability to be matched with a range of cuisines and foods.  She has worked closely with many leading restaurants in Australia to showcase this, challenging the common perception that Sake should only be paired with Japanese food.
In February 2015, Yukino became the first WSET certified Level 3 Japanese Sake educator in Australia, and since 2016, Yukino is one of a select group of Sake experts from around the world to judge at the IWC Sake Competition.
In 2017, she was awarded with the Sake industry recognition 'Sake Samurai', the third Australian to receive this title, and she is only female Sake Samurai in Australia.
Dinner Guest Speaker
Chase Kojima
Executive Chef, Sokyo at the Star, Sydney
Executive Chef, Kiyomi at the Star Hotel & Casino, Gold Coast
Co-Owner, Gojima
Chef of the year, Australian Hotel Association 2015
Chef of the year, Tourism Accommodation Australia 2015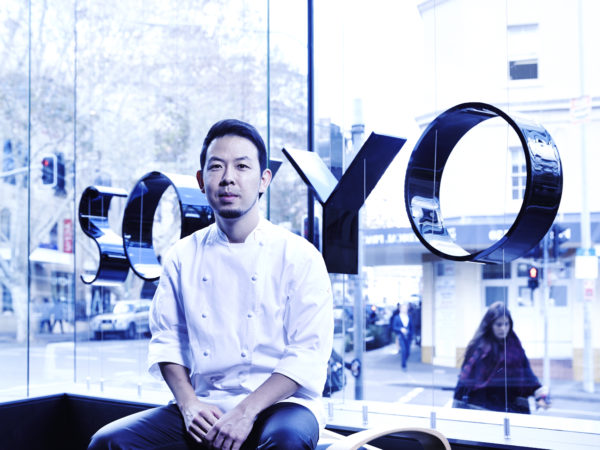 Biography
Born and raised in San Francisco, California, Chase Kojima's passion for food and exposure to life as a chef started at a young age under the tutelage of his father, Sachio Kojima, talented chef and owner of the renowned Kabuto Sushi Restaurant in San Francisco, USA. It was there he learned the craft of traditional Japanese cuisine. He has extensive knowledge of seafood and a strong connection with the sea from his grandfather, a fisherman in Hokkaido, Japan.
Before opening Sokyo in November 2011 at just 29, Chase led kitchens all over the world for the iconic Nobu restaurant group. After four years in Las Vegas working under Nobu Matsuhisa, he circled the Nobu globe working in Dubai, London and LA before finishing at Nobu Bahamas as Executive Chef.
In December 2014, Chase opened his second Australian restaurant, Kiyomi at the Star Hotel and Casino on the Gold Coast. A sister restaurant to Sokyo, Kiyomi centres on combining unique yet simple flavours 'Umami',and using fresh produce with a shared dining experience. Sokyo and Kiyomi, received multiple awards including One Chef's Hat from Good Food Guide respectively.
Fast forward to December 2016, Chase launched his first Rice burger joint Gojima, a casual eatery featuring Rice burgers wrapped in a crisply rice bun topped with a sheet of Nori. Gojima is a showcase of his clever twist in flavours, a new take for fast food joints.
Chase Kojima is now one of Australia's leading and most influential Japanese chefs. The combination of his traditional training and the influence of his American upbringing shaped his distinct palate bringing together an imaginative spin on the extraordinary dishes he creates. He is highly influenced by his extensive travel and is inspired by people, places and foods from all over the world.
Early Bird Rates
(May 7 – August 15, 2018)
Full Rates
(August 16 – October 14, 2018)
Student Pass
*FULL time Bachelor or FULL time Master Student ONLY
(Photo copy of 2018 Student ID must be sent to us)